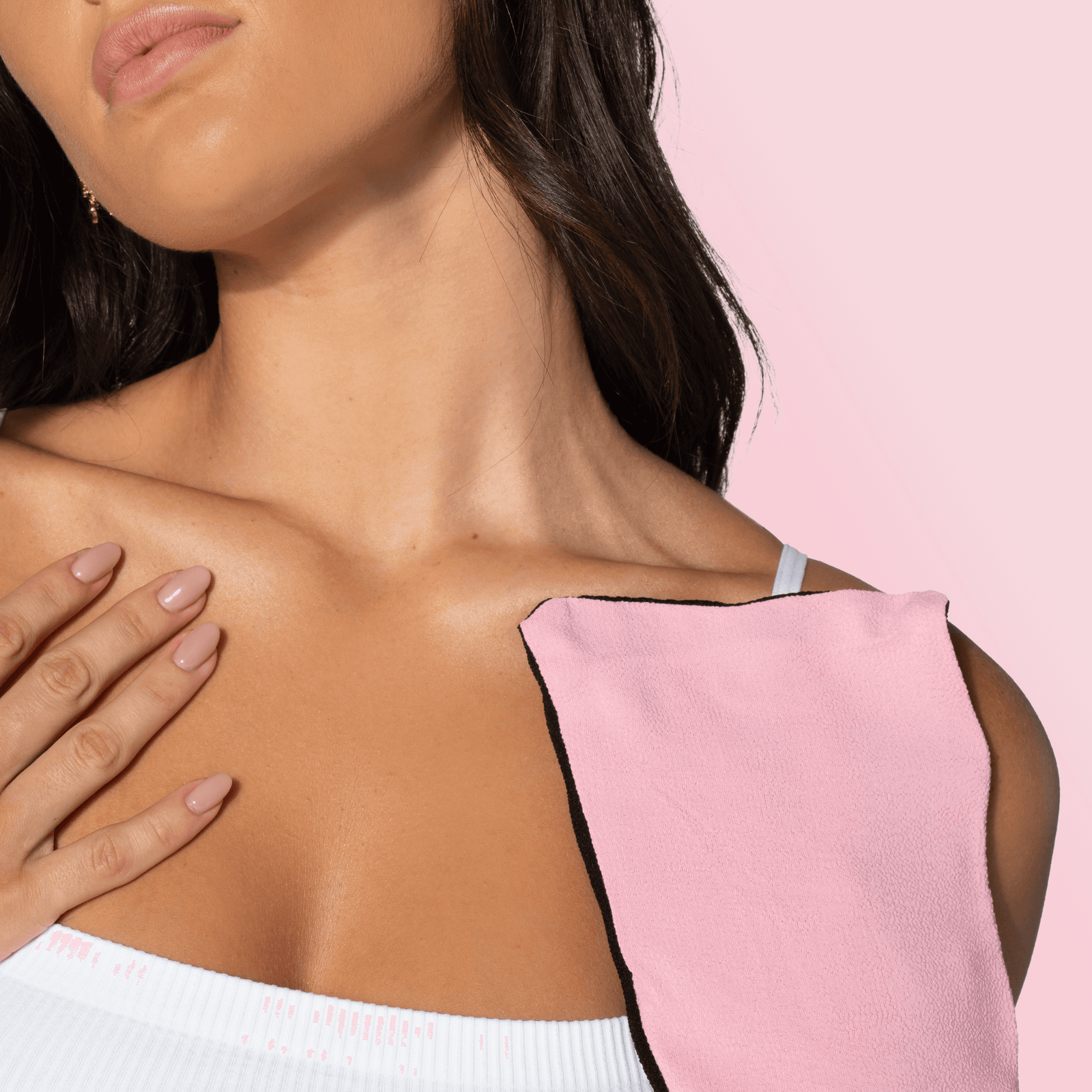 How to prepare for tan? 
Made by tan lovers for tan lovers, Loving Tan products are formulated with a professional-strength formula so you can the most natural-looking, salon-quality results from home.
If you're new to self-tanning, rest assured that we have all the tips and tricks to ensure you get gorgeous, flawless results every time. For the best results, try these four easy steps to prepare your skin for flawless results.
STEP 1: Shave, wax and do everything else first
If you want your tan to stick around, you need to properly prep your skin. If you need a wax or manicure, to wash your hair, or shave your legs, do it before applying the tan. All of these treatments can remove the tan or prevent it from fully developing. We recommend doing these activities at least 24 hours before applying your tan.
Shaving and waxing can exfoliate your skin and remove layers of your tan so it is super important to do this beforehand or you can run the risk of your tan fading faster than usual or unevenly - which is so not cute.

For the best results, also avoid using moisturisers and oils during the 24 hours leading up to tanning as these act as a barrier to the skin and will prevent the active ingredients in the tan from developing.
STEP 2: Exfoliate, exfoliate, exfoliate!
Exfoliating is the secret to a perfect tan. Polishing away any dry skin cells and old tan will leave you with a smooth and sleek base, ready for your tan application. Applying tan to skin that hasn't been exfoliated thoroughly will fade as the cells shed, and we're so not about that.
On top of that, tan can stick to dry skin and cause the tan to overdevelop in these areas so it is important to slough away any flakes with your Tan Removing & Skin Polishing Glove in the shower — focusing on rough spots like your knees, elbows, ankles, and heels.
Your Tan Removing and Skin Polishing Glove will also remove any old tan remaining on your skin and any product residues (shampoos, moisturisers, oils, etc.) which might prevent the tan from fully developing. We recommend exfoliating at least 12 hours before applying your tan. 
HOW?
We're glad you asked. To properly exfoliate your skin, follow these easy steps:
Rinse your skin under warm shower water for a few minutes and allow your skin to absorb the moisture.
For stronger exfoliation use the black side of your Tan Removing and Skin Polishing Glove, to buff the skin in circular motions, using pressure as needed.
For more sensitive areas which need lighter exfoliation, use the pink side of the exfoliation glove to remove dry skin or old tan. 
Finally, polish and smooth your skin using pink side of your exfoliating glove. 
TIP 3: Strategic moisturising is key
Remember how we mentioned those dry skin areas? It is important to hydrate your skin before applying tan to nourish dry patches and ensure a smooth application. Moisturiser will also stop the tan from over-developing in these areas and will kick all telltale signs of your tan being fake right to the kerb. 
HOW?
It's super important to focus on dry spots on your body and face. We recommend paying extra attention to your hands, feet, ankles, elbows and knees as we've found these are the common dry areas tan may overdevelop. We recommend applying your moisturiser just before you're ready to start applying the product.
TIP 4: Pick your perfect tanning place
Once you're fully prepped your skin, it's time for the fun stuff! We recommend having everything you need for tanning close and ready. What you'll need to applying the tan are your chosen Loving Tan products, your Deluxe Applicator Mitt, moisturiser, loose-fitting clothing and the perfect tanning place.

We highly recommend tanning in front of a mirror (the bigger the better!) and making sure there is bright, natural light. This will help you see yourself clearly during application and ensure that every part of your body is bronzed and beautiful!

Now, you're prepared to tan! We can't wait to see your gorgeous summer glow. 
Need tips on applying your tan? Here are some helpful steps on how to self-tan and get professional-looking results. 
---
Also in Tanning Talk